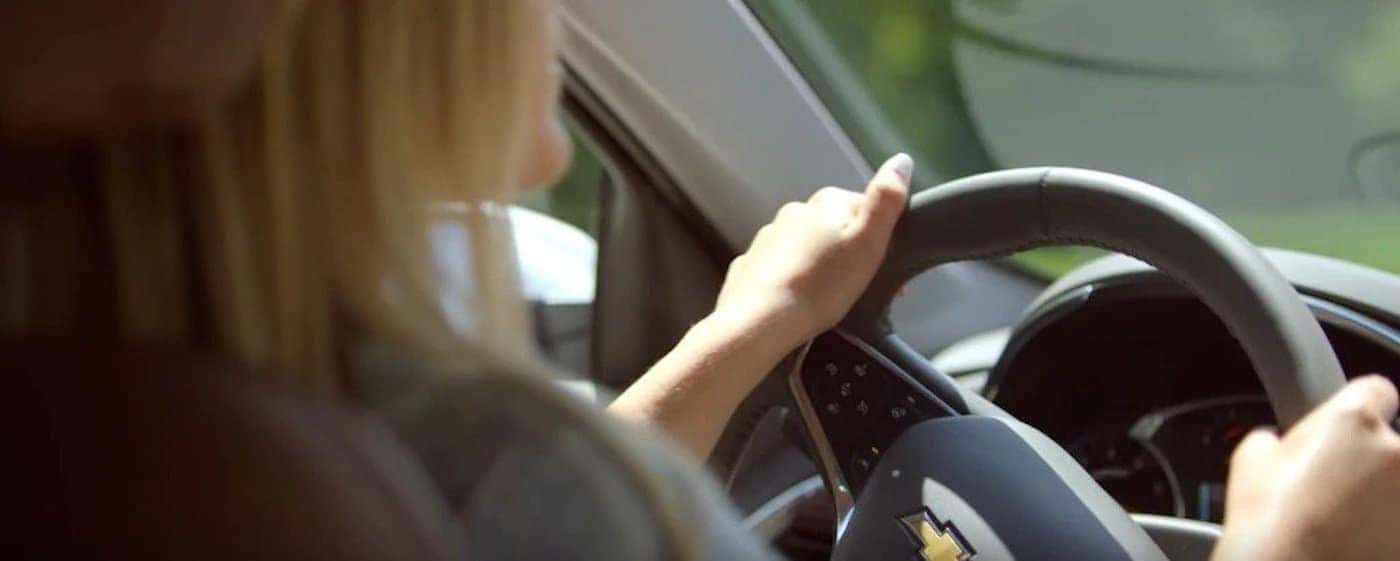 Chevy MyLink was Chevrolet's signature infotainment software, providing Virden and Birtle drivers with in-dash entertainment, car information, and connectivity features. Now MyLink has evolved into Infotainment 3, Chevy's official new software. If you're driving a recent model Chevrolet in Oak Lake or Elkhorn and trying to figure out how to update Chevy MyLink or Infotainment 3, Virden Mainline Motors has your back. We regularly help our customers troubleshoot Chevy MyLink software updates. Read our step-by-step guide, and then if you have further questions, don't hesitate to contact us or consult our hub of guides on all things Chevy.
How to Update Chevy MyLink
If you've been trying to figure out how to initiate a Chevy MyLink software update, it's highly likely that your infotainment system updated itself already. You see, Chevy MyLink updates are performed automatically. If you have a specific reason to believe that your Chevrolet MyLink update hasn't been self-regulating, then we recommend bringing your vehicle into our service department.
Updating Chevy MyLink Auto to Allow App Access
Now that you know how to update Chevy MyLink, it's time to figure out how to connect the apps on your smartphone to your infotainment system. Performing this additional Chevy MyLink software update to allow app access is simple. Just follow these steps:
Select the phone icon on the home screen of your infotainment system.
Select "Pair Devices."
Then go to your smartphone's Bluetooth menu and select Chevy MyLink.
Your phone will display a message with a PIN number, which you'll then want to enter into the touchscreen of your infotainment system.
Click "yes" on your MyLink screen when prompted.
Now that you know how to perform a Chevrolet MyLink software update, it's time to take a look at how to perform an Infotainment 3 update.
How to Update Infotainment 3
If you're driving a newer Chevrolet, and you're wondering how you can perform a Chevrolet MyLink update but can't find Chevrolet MyLink, that's because your car features an Infotainment 3 system instead. Unlike a Chevrolet MyLink update, Infotainment 3 will require your participation:
Connect Infotainment 3 to WiFi.
The update will trigger. You can drive around while Infotainment 3 is downloading the update.
Once it's downloaded, your vehicle will prompt you to install the update next time you park. Installing usually takes 20 minutes.
How to Set Up Infotainment 3 with Apple CarPlay or Android Auto
To sync your iPhone to your Infotainment 3 system via Apple CarPlay®, simply:
Put your vehicle in park.
Connect your iPhone to a USB data port.
The Apple CarPlay® Icon will light up.
The first time connecting, you'll need to accept the terms of service.
Have Further Questions?
Don't hesitate to reach out to Virden Mainline Motors for more help. We'll happily walk you through any particular obstacles you come up against when learning about how to use the various technologies in your vehicle.