How to Trade In a Car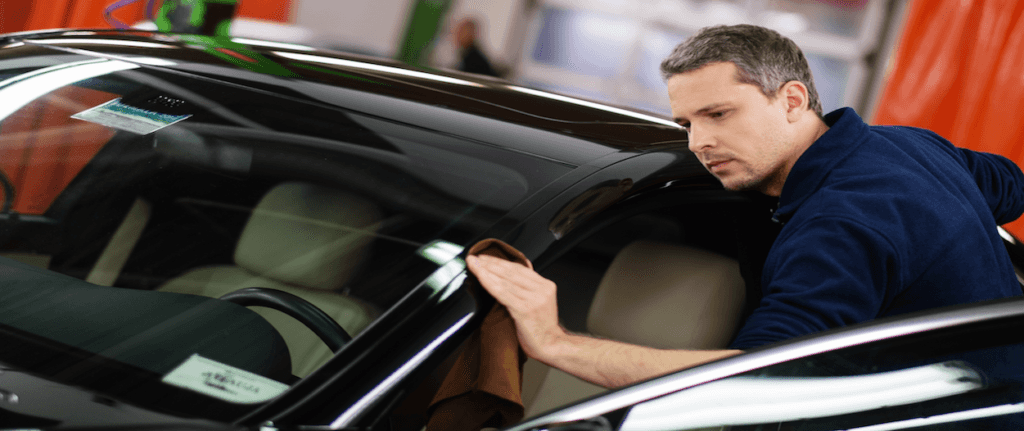 ---
---
As you shop for your new or used vehicle near Virden, you should certainly consider trading in your current vehicle. Doing so will take a good amount of money off of your next purchase or help you make a larger down payment if you wish. With that said, you may be wondering how to trade in a car. Virden Mainline Motors has got you covered! Consult our helpful guide down below, and be sure to contact us with any questions about our essential services special offers, models, and more.
Get Your Trade-In's Value
Before you can select an offer, you'll want to find out what your car is currently worth. Birtle drivers will enjoy the convenience of our online trade-in value tool – simply fill out your vehicle's year, make, and model then submit your name, email, and phone number. Shortly after, you'll receive a detailed report showing the market supply in your local area, the popularity of your vehicle, and, of course, it's estimated value.
Have Your Vehicle Appraised
Moving forward with how to trade in your car, the next step is to have it appraised. You may already have a trusted private source for this in the Brandon area; if not, local dealerships are a great place to get started. When you schedule an appraisal with Virden Mainline Motors, we will inspect the condition of your vehicle and take our used inventory into consideration to determine if we'd be able to sell your car. If you choose to go with another appraisal source before coming to Virden Mainline Motors, just make sure you bring the official appraisal along with you so we're able to reference it when making our own offer.
Time to Negotiate or Accept Your Offer
When the appraisal process is complete, you'll have a choice to negotiate or accept the terms and close the deal. Here are a few more trade-in tips to remember as you navigate the process:
The upside of choosing to go to a dealership for your appraisal is that there will usually be room to negotiate. When you go to a private source, this may not be the case.
Do you owe more on your auto loan than your vehicle is currently worth? You may want to consolidate what you owe with the price of your new vehicle. Again, you'll have a better chance of this when you go to a certified dealership; private sellers may require you to pay the difference.
Once all is said and done, you can either sign off on your trade-in offer for cash or put it toward purchasing your next new or used car.
Turn to Virden Mainline Motors for Additional Advice on How to Trade In Your Car!
Have lingering questions about the trade-in process or want to learn more about the bed sizes of the Chevy Silverado? Visit us in Virden or get in touch with our finance centre! While you're at it, be sure to inquire about our new vehicle specials and used vehicle specials, as well as our guide on if you should buy or lease, to find out how you can increase your savings even further. Having trouble deciding what your next vehicle should be? Compare the Chevy Equinox vs. Honda CR-V to find out how the Chevy fares against this top competitor, then check out the Equinox reviews, or Chevy Traverse reviews, to see what the critics are saying. Want to sell your car to a dealership? We will buy your car!
More from Virden Mainline Motors
The 2024 GMC Terrain interior offers Virden drivers surprisingly luxe features given its affordability. What's more, it's exceptionally roomy, accommodating passengers and cargo with ease. Take a moment to learn about the GMC Terrain interior features, GMC Terrain dimensions, and GMC Terrain seating options. Then, complete a pre-approval and send Virden Mainline Motors a message to…

The 2023 GMC Acadia is a midsize SUV that comfortable sits up to seven Virden passengers. With roomy GMC Acadia dimensions and GMC Acadia cargo space, the Acadia never feels cramped, even when fully packed. What's more, the cabin comes equipped with the latest driver assistance features and outfitted with premium appointments. Learn more…

The 2023 Buick Enclave is a premium three-row SUV that's perfect for your Virden family. Take a moment to learn about the Buick Enclave dimensions for the cabin and the Buick Enclave cargo space to get a sense of how roomy your next SUV is going to be. And take a look at some…