Should I Buy or Lease?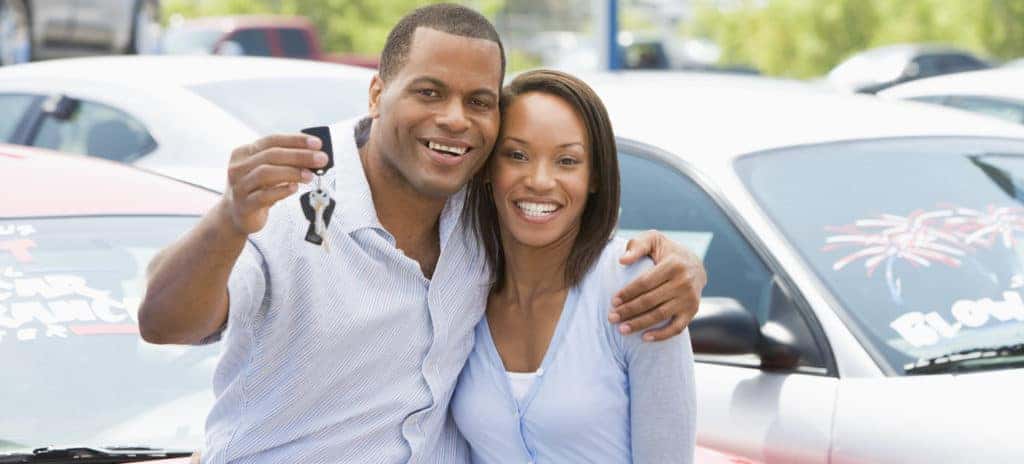 ---
---
Are shopping for a new vehicle around Virden and unsure of whether you should lease or buy a car? If you're asking yourself, "Should I buy or lease?", read our over of the pros and cons of a lease vs. when you buy a car. Then explore the new inventory at Virden Mainline Motors and contact us to book a test drive.
Pros of Buying
You may be asking yourself, "Should I buy or lease my next car, truck, or SUV?" The answer depends on your unique needs. First, let's explore the benefits of owning a vehicle.
Zero Mileage Restrictions: Mileage limits happen with a leased vehicle. If you go over the mileage, there is an additional charge per mile. Therefore, if you buy your car, you will have mileage freedom on Birtle streets.
Full Ownership: A purchased vehicle means you own it outright. Thus, you can modify it, resell it, and travel without restrictions.
Modifications: You can turn a car you buy into the car of your dreams. Go ahead and modify its aesthetics, add some bass to your speakers, and give your car personality.
Reselling: Since you own the vehicle, you can resell it, unlike a leased car.
Financing Options: Although Financing options are available for leasing, financing is more accessible when buying. You are also able to refinance your loan at a lower rate and decrease monthly payments.
Lower Future Costs: The initial payment of the car is high, but the amount owing becomes less down the road.
Cons of Buying
Higher Down Payment: When you finance a vehicle, you're taking out a loan on its total value, which means you'll need to put more money down than you if you were to lease.
More Sales Tax: Since you're taking out a bigger loan, expect to pay more sales tax.
Higher Monthly Payments: You will need to make higher monthly payments on your larger loan.
Pros of Leasing
Deciding whether to lease or buy a car isn't an easy decision. While buying is more cost-effective in the long run, it's hard on your budget in the immediate. The main pro to pursuing a lease vs. when you buy a car is that it's far more affordable in the immediate. Here's a quick overview of the pros:
Lower Payments: Both down payments and monthly payments are more economical when leasing a vehicle.
Fewer Sales Tax: In many States leasing a car lowers the sales tax. Usually, you only have to pay a tax fee on the down payment and monthly payments.
Trade-Ins: When your lease is up, you have the freedom to renew your lease, swap it out for the latest and greatest, walk away entirely, or finance the remaining value of your car with the intent to own.
Great Coverage: As long as you stay within the mileage limits of your leased vehicle, you will have a warranty on your car.
Options: When you lease a vehicle, you will always have the newest year model. You can have the technology, safety, and latest features at your fingertips.
High Approval Rate: Good, bad, or no credit; you can get approved. You can still apply to lease a vehicle even when you are denied a car loan.
Cons of Lease
Long-term Cost Effectiveness: While leasing is more affordable in the immediate, you won't ever own your vehicle, so you won't be able to sell it. Selling your vehicle means that, in most cases, financing is the best investment, even if it's harder on your monthly budget.
Mile Overage Fees: Most lease-terms include a limitation of the number of miles you can drive each month. If you go over that limit, you'll have to pay a fee.
Customization Limits: When you lease, you're unable to accessorize your car in any way.
Learn More About Your Financing Options at Virden Mainline Motors!
Stilling asking yourself, "Should I buy or lease?", after reading our guide? Give our finance department in greater Brandon a call. Our phone number is 204-748-3811. We'll take a look at your financial history and your current needs and help you determine whether to lease or buy a car. We'll also answer any further questions you may have about the advantages and disadvantages of a lease vs. when you buy a car. Do you have other questions about car buying? Don't forget to explore our car buying tips for more educational reads about how to trade in a car and more!
More from Virden Mainline Motors
How much can a GMC Sierra tow? That depends on how you configure it. However, when equipped with the 6.2L EcoTec3 V8 engine, the Max Trailering Package, and 50.8 cm wheels, the 2023 GMC Sierra 1500 towing capacity maxes out at 5,897 kg on Virden streets. Take a moment to learn more about how…

When properly equipped, the 2023 Chevy Silverado 1500 towing capacity achieves up to 6,033 kg on Virden streets. That said, the Chevy Silverado towing capacity varies depending upon which of its five engine options you choose. Take a moment to learn about the Silverado 1500 towing capacity across its engine options, as well as…

With Variable Valve Timing, Active Fuel Management, Direct Injection, and a 3-Phase Camshaft, the 2.7 L Turbo Chevy engine is among the most technologically advanced in the industry. It's also exceptionally powerful. Available on the Custom, LT, and RST configurations of the Chevy Silverado, the Silverado 2.7 Turbo engine is sure to check all…