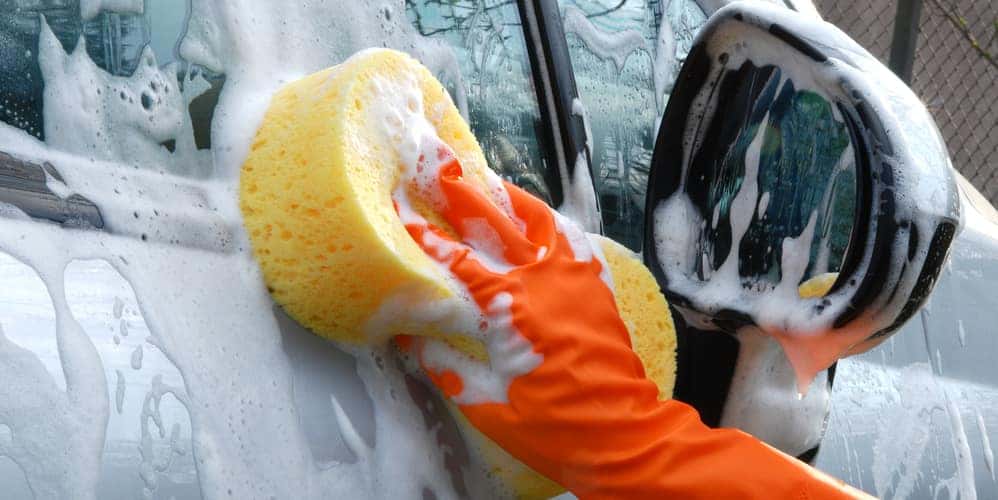 Here at Virden Mainline Motors, we are committed to helping Virden drivers like you take pride in your vehicle. To keep your car shining and in great condition, knowing how to properly wash a car and how often to wash a car is useful knowledge. In the following guide, we'll outline an effective at-home car wash routine for you to try right in your own Virden driveway!
How to Wash a Car at Home
The process for how to wash a car at home can vary based on how deep of a clean you desire. Consider what level of wash you desire, and prepare accordingly. Either way, this simple framework will help you get a great clean:
Materials
Car-wash soap product
Soft sponge or wool mitt
Non-abrasive cloth or chamois
Buckets and/or hose
Wheel cleaner
Other detail products like wax, bug-and-tar remover, etc.
Instructions:
Completely rinse your vehicle with water to remove large debris and particles first
Apply the car-specific soap to your vehicle using your sponge or mitt
Always start at the top of your car, and work in sections generously lathering then rinsing
If you were to lather your whole vehicle, soap could dry before you get to it
Rinse your sponge/mitt often to keep it clean
Do not let your car air dry, this will leave water spots. Use your soft towel or chamois to blot each section of your vehicle dry
Continue with wax or wheel cleaner, etc. as you desire
How Often to Wash a Car
How often to wash a car is up to your discretion based upon how you use your vehicle. If you simply commute across town, you'll probably wash your car less often than if you work on gravel roads or muddy Birtle worksites through the week.
You can also base your washing frequency on the season. Brandon winters are harsh on vehicles. While a summer driveway wash won't be an option, knocking snow and ice off your car after every drive will help prevent rust and damage.
Get More Service Tips From Virden Mainline Motors
Knowing how to wash a car is a useful skill that will save you money and make you more familiar with your own vehicle. If you found this "How to Wash a Car" guide helpful, be sure to check out our other car-care tips and service tricks! Contact us today for more information regarding vehicle maintenance or upkeep. We are here to help!