How Much Does it Cost to Lift a Truck?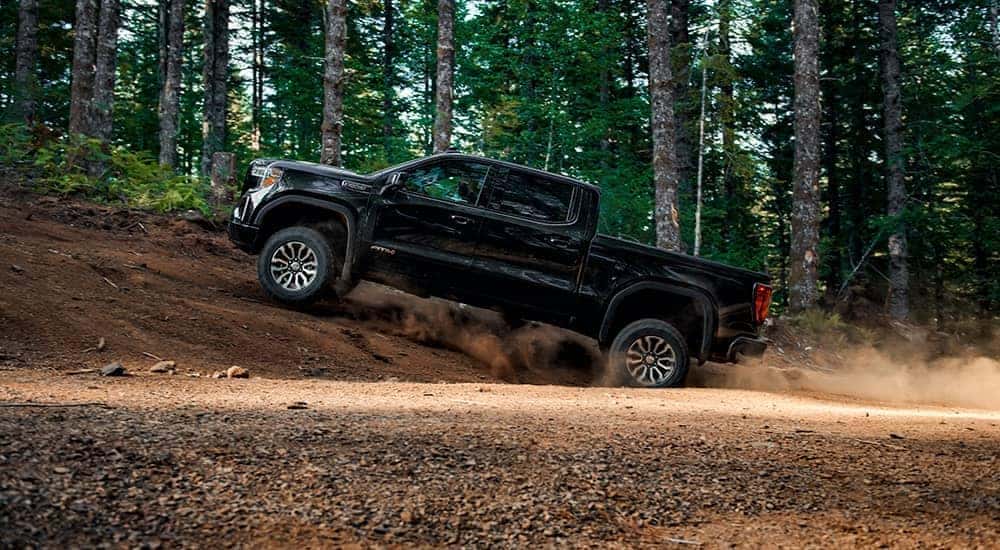 ---
---
Pickup truck drivers in Virden looking to take the look and capabilities of their truck to the next level will definitely want to consider lifting their truck, but before you take the leap and schedule an appointment, you'll probably want to know the answer to the question, "How much does it cost to lift a truck?" The cost to lift a truck can vary depending on a number of factors. You can always give the service centre at Virden Mainline Motors a call at 204-842-3301 to ask about pricing, or you can get a general idea of price ranges down below! Read on to learn how much a lift kit for a truck is, and then, get in touch to learn about our truck lift kits and how we can facilitate truck lift kit installation near Virden!
The Cost of Lifted Kits
So, how much is it to lift a truck? Depending on the truck lift kit you choose, the answer can vary. Levelling kits and body kits are the most affordable options and may only run you between $130 and $650, starting. Considering a suspension lift kit? This is the preferred option of Birtle performance enthusiasts, but you should expect to pay more. The extensive upgrades involved with a suspension lift typically cost between $1,300 and $6,600. Depending on your unique needs and desires, the price may be on the lower or higher end. Aftermarket options are likely to be the most affordable, but they're also less verified than a GM-certified kit.
Keep in mind, the cost to lift a truck doesn't just depend on the cost of the actual kit – you'll also need to factor in the cost of installation. If you're considering a lift kit installation service near Virden, you should know that installation time may vary between 7 and 15 hours depending on the extent of the modifications, and your potential to save can be seriously impacted if you don't have the necessary parts on hand. Many drivers will find that it is easier to order parts ahead of time and schedule service at Virden Mainline Motors.
Why Pay the Cost to Lift a Truck?
What are the benefits of lifting your Brandon pickup truck? If you're considering the modification at all, you probably already have a good reason in mind to move forward. But if you'd like some help determining whether the investment is right for you, check out a few common reasons local drivers make the upgrade:
Lift kits can create significantly higher ground clearance and create room for better shock absorbers and bigger tires. If you're an off-road enthusiast, a lift kit is basically a necessity.
On the cosmetic side of things, a lift kit provides a more aggressive appearance for your truck.
Even if you don't go off-road, a lift kit can actually help to improve your truck's performance. In addition to improved ride quality, a lift kit could even help to improve your fuel efficiency!
With superior suspension, the kilometres you put on your odometer will generate a smaller amount of wear and tear. This translates to lower maintenance costs and, generally, higher resale values.
Why Choose GM-Certified Lift Kits?
When you purchase a truck lift kit, make sure it's GM-certified. This is because off-brand lift kits can put you at risk of voiding your warranty. Off-brand lift kits can also depreciate the resale value of your vehicle. When you opt for a GM-certified lift kit, you don't have to worry about these potential complications, your lift kit comes backed by a warranty, and you know it's made to stringent GM factory standards.
Explore Lift Kits and Truck Accessories with Virden Mainline Motors!
Searching for a genuine OEM truck lift kit for your Chevy Silverado 1500 or your GMC Canyon pickup truck? Now that you know how much a truck lift kit is, reach out to Virden Mainline Motors to explore our selection and to schedule for lift kit installation in Virden! Our parts specialists can help you find the right kit to suit your needs, and our certified service techs will ensure everything is properly installed. You can even find more features such as how often to change spark plugs, how to check car oil, how to make a car air freshener, car detailing, or what tire numbers mean. Have lingering questions before scheduling your appointment or want to read about our COVID-19 response? Don't hesitate to contact our team online!
More from Virden Mainline Motors
With its 310-hp 3.6L V6 engine, you might not expect the 2022 Buick Enclave fuel economy numbers to be as high as they are. Thanks to a 9-speed automatic transmission and intelligent AWD, Virden drivers can enjoy the unbridled performance with exceptional Buick Enclave gas kilometrage for a full-size SUV. Let's take a look at…

With seating for seven Virden passengers, roomy Buick Enclave dimensions, and plenty of Buick Enclave cargo space, the Enclave checks every box. Take a moment to learn more about Buick's three-row SUV. Then, fill out a credit application and get in touch with Virden Mainline Motors to schedule a test drive. View New Enclave InventoryBuick Research…

If you're wondering about how much the GMC Sierra can tow, when properly equipped with the optional 6.2L EcoTec3 V8 engine, 50.8-cm wheels, and the Max Trailering Package, the GMC Sierra 1500 can tow up to 5,897 kg! Take a moment to learn more about the 2022 GMC Sierra 1500 towing capacity. Then, fill out…