How Often Should You Rotate Your Tires?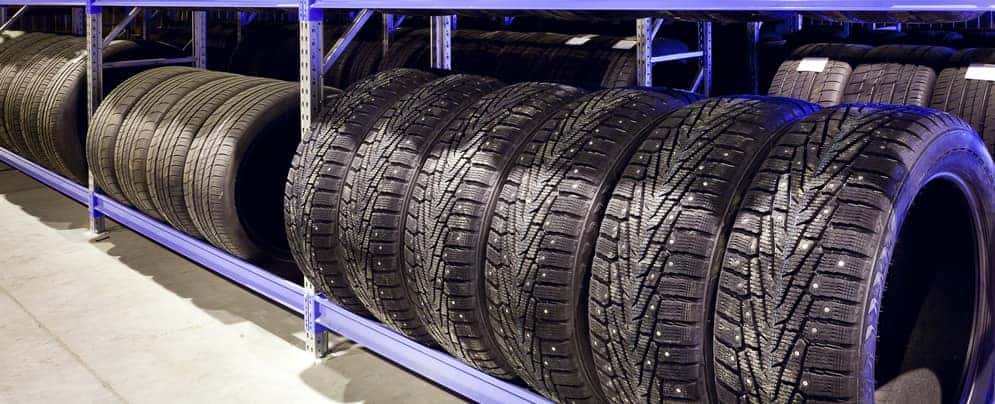 Generally speaking, you should rotate your tires every 8,050 to 12,070 km. This is a good ground rule to follow, but exact figures may vary depending on what type of vehicle you drive. For a more precise answer, we recommend checking your owner's manual. If you'd like to learn more about when to rotate tires or how to rotate them, continue reading this easy-to-follow guide from the service centre at Virden Mainline Motors.
---
---
Rotating Tires on FWD and RWD Vehicles
Front-wheel drive and rear-wheel drive indicate where the bulk of your vehicle's engine power is sent. In front-wheel drive models, power is sent to the front tires, and in rear-wheel drive models, it is sent to the rear tires. This is to say that the tires receiving engine power will wear out quicker than the rest. If your Virden commuter is RWD or FWD, keep these tire rotation tips in mind:
Tire rotations should be performed at every 8,050 to 12,070-km interval, but you can check your owner's manual for a more specific number.
Performing a FWD tire rotation at home in Birtle? Remember to switch sides when moving the rear tires. The rear right tire will go to the front left, while the rear left tire goes to the front right. The front tires, however, should stay on the same side when you move them to the rear.
The above process is simply inverted for RWD vehicles. Be sure to switch sides when you move the front tires to the rear, and keep the rear tires on the same side when you move them to the front.
Remember that if you frequently take your vehicle off-roading or use it for heavy towing, this will affect how often your tires need rotating. If you're unsure whether it's time, give us a call at 204-842-3301 for additional help.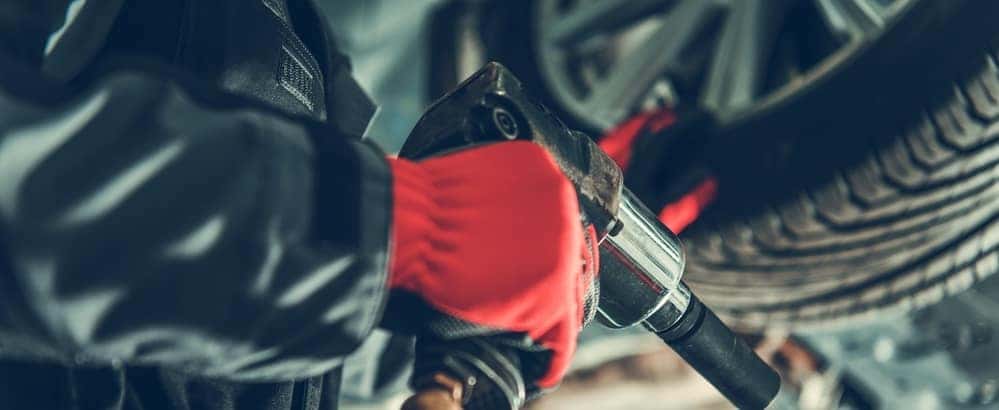 AWD Tire Rotation Tips
So, what about all-wheel drive vehicles? AWD tire rotations are slightly different than RWD and FWD in that each tire wears differently, and at varying speeds. Most experts recommend an AWD tire rotation every 4,830 to 8,050 km. Again, though, you should check your owner's manual to get an exact interval. Can't quite recall the last time your vehicle had a tire rotation? It may be time to schedule an appointment at Virden Mainline Motors. Our factory-trained technicians will inspect your tires to see if they're in need of rotating and, if so, they'll have you back on Oak Lake roads with newly rotated tires in no time!
Why Rotate Tires?
Some drivers wonder if it's really that important to rotate your tires. The answer, of course, is yes: Tire rotations will not only extend the life of your tires, but will also benefit your driving experience in the following ways:
Better traction on wet or icy roads
A quieter ride with reduced road noise
Less stress on the drivetrain
We all know winter can get pretty treacherous here in Virden/Birtle. By having your tires rotated regularly, you'll be far better prepared for inclement conditions.
Turn to Virden Mainline Motors for Tire Service and More!
Whether you're in need of a tire rotation or you're looking to purchase a whole new set, you can count on Virden Mainline Motors to provide everything you need. And, when you take advantage of our rotating selection of service specials, you can get regular services like tire rotations and oil changes at a price you'll feel great about. Contact us today to learn more about our available essential services special offers, or to ask for additional service advice, like car detailing, how to check your transmission fluid, how to install a car battery, how often to change spark plugs, what tire numbers mean, or the difference between premium and regular gas.
Service Specials From Virden Mainline Motors