How to Check Your Transmission Fluid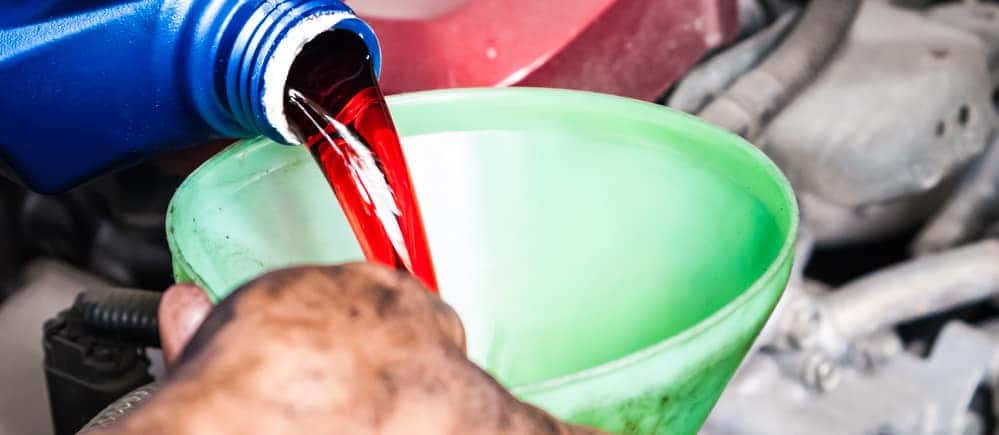 To keep your vehicle running like new in Virden for years to come, it's important to understand how to check your transmission fluid. To perform this simple maintenance, follow these step-by-step instructions:
Turn the car on. The engine should be warmed up to check the level.
Find the transmission fluid dipstick. On front-wheel drive cars, it's usually located to the right of the oil dipstick. If you have any trouble locating it, your owner's manual can guide you.
Remove the dipstick and touch the fluid, moving it around between your thumb and forefinger. The fluid should be nearly clear, with a pink hue. If it looks dirty or smells burnt, you'll want to bring your car to a local service centre for replacement.
Wipe the dipstick off with a rag. Then, insert it back into the vehicle. Pull it out again and check the level. If it's under the "Full" marking, you'll need to add more.
Use a funnel to bring the fluid level up to full, being sure not to overfill it.
If you have any questions along the way, don't hesitate to contact our service centre! Our certified technicians will be happy to help.
How Often Do You Check Your Transmission Fluid?

Diligent Birtle drivers should check the main fluid levels of their car on a monthly basis – including checking your transmission fluid, power steering fluid, and engine oil. Again, you can consult your owner's manual for a more specific maintenance schedule.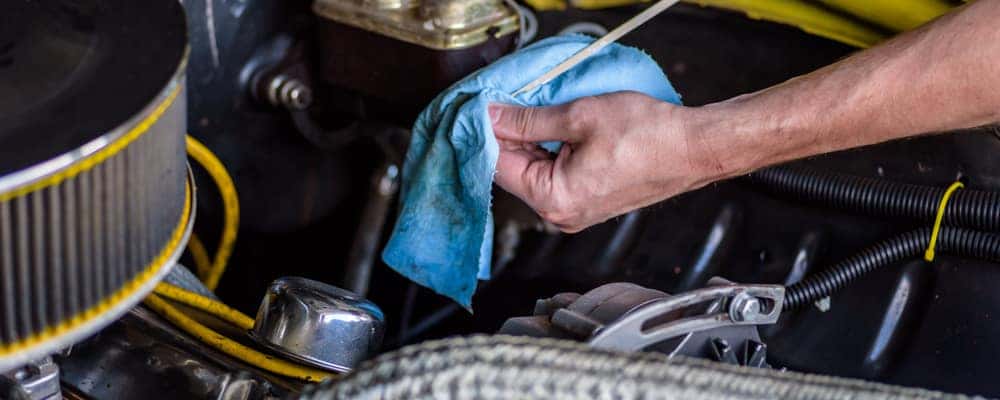 Transmission Fluid Basics
The transmission is one of the most complex components of a vehicle. Before checking the transmission fluid in Brandon, keep these tips in mind:
The transmission fluid required for your vehicle may vary depending on its age and transmission type. If you're unsure, simply check your owner's manual.
If you're checking the fluid on a manual transmission, it typically requires a jack to access a plug underneath the car. For this reason, it's generally easier to schedule an appointment at a service centre to have the service taken care of.
Is your vehicle hesitating before you shift into gear? This can be a sign of low transmission fluid, but it might also signal a more serious issue. Check the fluid level first to be sure, and if it's at a normal level, you'll want to bring your vehicle in to be inspected.
You'll want to replace your transmission fluid every 50,000 to 90,000 km. Keep in mind, however, that the actual amount depends on your driving habits, transmission type, and other factors. Check your owner's manual for a more specific replacement interval.
Get More Expert Service Advice from Virden Mainline Motors
Have additional questions about how to check your transmission fluid or other service topics, like what is good mileage for a used car, how to make a car air freshener, how to install a car battery, or the difference between premium and regular gas? Don't hesitate to contact us online or give us a call at 204-842-3301! We're always happy to help. Before you schedule an appointment, be sure to take a look at our convenient service specials for great savings.