How to Make a Car Air Freshener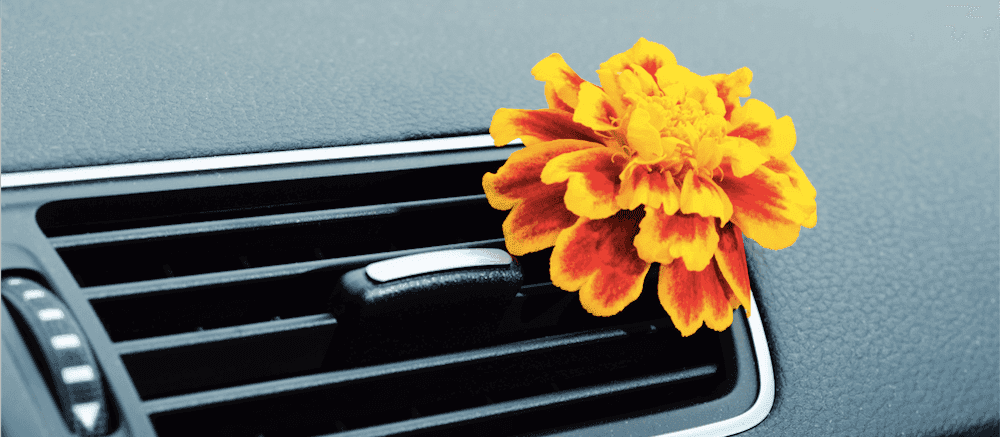 DIY fans in the Virden area don't have to relegate their craft projects to their homes. It's easy to make an all-natural car air freshener without any artificial fragrances that can cause irritation. These quick crafts will help you keep the interior of your Buick Enclave smelling delightful, and will even freshen up the hardest-working GMC Sierra 1500. Learn how with Virden Mainline Motors.
DIY Air Freshener How-To
Regardless of your driving style in Virden or %target_city_2%%, we have instructions for a variety of hand-crafted air fresheners you can make at home:
Natural Herb Sachet Car Air Fresheners
Items You Need: 
Your favorite herbs. They can be home-grown in Oak Lake or store-bought.
Felt in any colour you like
Thread and needle
Scissors
Hole punch
String
Directions: 
Cut out two pieces of felt that are the same size and shape.
Sew the felt pieces together using a running stitch, creating a bag for the herbs.
Place the herbs inside and sew the top closed.
Punch a hole into the top.
Put the string through the hole and tie the two end-pieces.
Hang your new air freshener on your rearview mirror or air vent.
Mason Jar Car Air Fresheners
Here's a discreet air freshener option that eliminates tough orders. Mason jar air fresheners are excellent for odor elimination and can be stowed away under the passenger seat or in a rear cup holder.  Items You Need: 
Small mason jar
Your favorite essential oils
Nail
Cardboard
Baking soda
Directions: 
Remove the lid from the mason jar.
Use the metal lid to trace a circle on the cardboard, then cut out the circle.
Use the nail to poke holes into the cardboard.
Fill the jar halfway with baking soda.
Add drops of essential oils.
Replace the metal ring with the cardboard circle you just cut out. Secure the circle with the metal ring. Save the metal circle for later.
Keep Your Car Like-New with Virden Mainline Motors!
Even if DIY's not your thing you can keep your car like-new with the help of Virden Mainline Motors. Stay up-to-date on your car's maintenance by scheduling a visit to our service department. You can even find more helpful service features such as how much does it cost to lift a truck or how to change your transmission fluid. Contact us to schedule an appointment near Oak Lake and Elkhorn today!