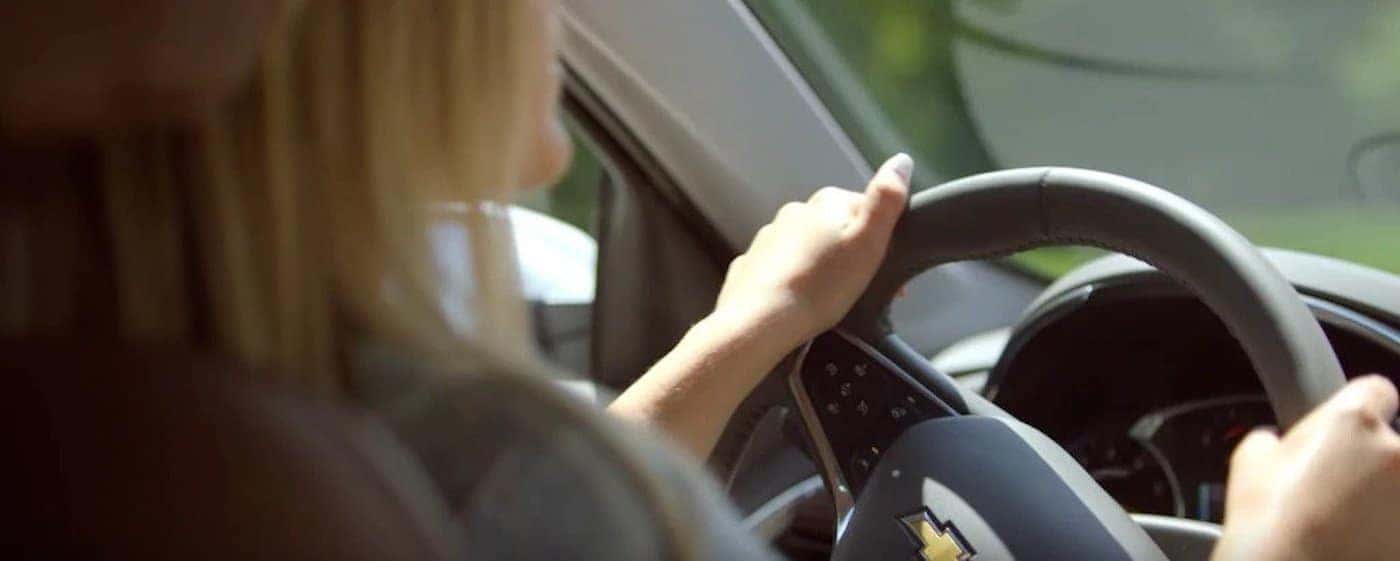 If you're trying to get on the road in Virden for your daily commute and notice your steering wheel won't turn, you'll want to know how to unlock a steering wheel. Let the service team at Virden Mainline Motors help you with our service tips and tricks. Learn how to unlock a steering wheel today and get back on the road in no time, then check out our other tips.
How to Unlock a Steering Wheel
Thankfully, when your steering wheel is locked, it's an easy fix as you've probably just turned the wheel a bit too sharply when parking and activated your steering wheel lock. Unlocking a steering wheel in Birtle just requires a bit of gentle pressure. If you're wondering about how to unlock a steering wheel, here's what you need to do:
Try to move the steering wheel in one direction, and then the other. Determine which direction allows for more movement.
Turn the steering wheel gently in the direction that offers a little give, and hold it. Insert the key into the ignition and try to start the engine.
If the steering wheel lock doesn't go right away, don't force it. Try the other direction and apply just a bit more pressure to the key.
Unlocking a Steering Wheel: Tips to Keep in Mind
If you're aggressive with the steering wheel lock mechanism, this could cause damage. Not only will this damage the steering wheel, but also the ignition system and possibly your key! If you're having issues with how to unlock your steering wheel, add slightly more pressure. Still no luck? Try a different key or schedule an appointment with the Virden Mainline Motors service team at our Brandon area auto service & repair center.
How to Lock Your Steering Wheel Intentionally
Learning how to unlock a steering wheel can add extra relief knowing you won't have to pay to have someone fix it in Virden. In order to do this on your own, follow these steps:
Shut off your engine, and remove the key from the ignition.
Gently turn your steering wheel to the side–it doesn't matter which side–until you hear the steering wheel lock mechanism click.
Why would you want to lock your steering wheel, though? Locking your steering is one additional safety precaution you can take to keep your car secure. If a carjacker breaks into your car, and they fumble with the steering wheel lock, that makes your vehicle just a bit more of a nuisance to drive away in.
Learn More with Virden Mainline Motors!
The Virden Mainline Motors service team is here to help, no matter if you need help unlocking your steering wheel or if you need new parts. We also offer service specials for additional savings. Be sure to contact our team for any assistance or with any questions about how to unlock your steering wheel or anything else! While you're here, be sure to explore some of our other guides as well, including our overviews of how often to rotate your tires, how to check your transmission fluid, the costs of brake pad replacement, and more! Whatever your needs, we can meet them efficiently, effectively, and affordably! We look forward to earning your business.