Premium vs. Regular Gas: Know the Difference


When fueling up at gas stations in Virden, you've likely noticed that you have multiple options: regular unleaded and premium. If you've ever wondered about the difference between premium gas and regular gas, you've come to the right place! Join Virden Mainline Motors as we compare premium gas vs. regular gas to help you determine what is best suited for your specific Buick, Chevrolet, GMC vehicle.
What Is Premium Gasoline?
Premium gas and regular gasoline actually share a number of qualities, including that they're both produced from crude oil and are combustible. Their biggest difference lies in the octane level, which indicates how well it combats inappropriate fuel combustion. Most premium gas has a high octane level of 90 or above. Why do some Birtle drivers choose premium gas over regular, despite its higher gas prices? It helps keep your engine cleaner, leading to less pollution and better fuel efficiency.
What Is Regular Unleaded Gasoline?
The most common type of gas, regular unleaded gas, is the required fuel type for most vehicles on Oak Lake streets. It is more environmentally friendly and better for your health than gas that contains lead. The octane rating for regular unleaded gas is 87. Just in case you're curious, premium gas is also lead-free. While lead was once used to reduce engine knocking, it hasn't been a legal ingredient in gasoline for decades.
The Difference Between Premium and Regular Gas
While the two options may seem similar, there are a few factors that set premium gas and regular gas apart. Take a moment to review the following concepts that set premium gas and regular gas apart:
Octane Rating: The higher the octane level, the lesser the chance of engine knocking, which can damage your vehicle. Engine knocking is sometimes called pre-ignition and is less common when using premium gas. Premium gas tends to feature high octane ratings over 90, and regular unleaded gas features an average octane rating of 87.
Engine Suitability: Regular unleaded gas burns quicker than premium gas, making it better suited for engines with low compression ratios. Engines that have high compression ratios are better suited to premium gas.
Price: While at the pump, you've probably noticed that the gas prices for premium gas are more expensive than regular. It can be up to 20 – 40 cents more per litre, which can add up if you do a lot of driving in Elkhorn.
Before deciding whether premium gas vs. regular gas is right for you, take a moment to review keep following tips:
If your vehicle doesn't require premium gas, it will not boost the performance or lifespan of your vehicle. You'd only be paying higher gas prices for no benefit.
If your vehicle does require premium gas, it shouldn't do any harm if you use regular gas. However, if you do use regular unleaded gas, and you start to hear knocking, you should make the switch to premium.
Vehicles with turbochargers may require premium gas – you can confirm this with your owner's manual.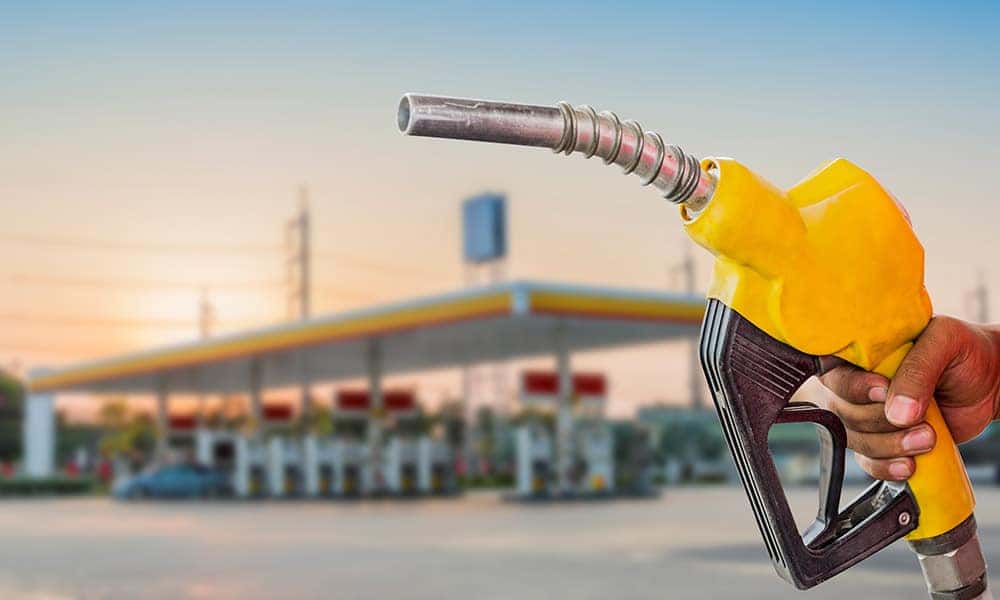 Learn More About Premium Gas vs. Regular Gas at Virden Mainline Motors
Do you have lingering questions about the difference between premium and regular gas? How about unleaded gas? Curious about what officially qualifies as a low or high octane rating? Our service experts can answer any of your questions! Just give them a call at 204-842-3301 or reach out online! Check out our service tips online, for help reads like our overview of what a tire rotation is! And if you're ever in need of a car, truck, or SUV, just apply for financing and give our sales associates a call at 204-842-3301! Whatever your needs, Virden Mainline Motors is your one-stop shop. 
Learn More from Virden Mainline Motors:
With seating for seven Virden passengers, roomy Buick Enclave dimensions, and plenty of Buick Enclave cargo space, the Enclave checks every box. Take a moment to learn more about Buick's three-row SUV. Then, fill out a credit application and get in touch with Virden Mainline Motors to schedule a test drive. View New Enclave InventoryBuick Research…

If you're wondering about how much the GMC Sierra can tow, when properly equipped with the optional 6.2L EcoTec3 V8 engine, 50.8-cm wheels, and the Max Trailering Package, the GMC Sierra 1500 can tow up to 5,897 kg! Take a moment to learn more about the 2022 GMC Sierra 1500 towing capacity. Then, fill out…

Searching the Virden car market for a diverse selection of full-size SUVs? Then you'll fall head over heels in love with the 2022 GMC Yukon trim levels available at Virden Mainline Motors. Regardless of which GMC Yukon configuration you opt for, you'll find powerful engines, commodious interior cabins, adaptable drivetrain options, and an impressive suite of feature…