Premium vs. Regular Gas: Know the Difference


When fueling up at gas stations in Virden, have you ever wondered about the difference between premium and regular gas? If so, you've come to the right place! Join Virden Mainline Motors as we compare premium vs. regular gas to help you determine what is best suited for your specific Buick, Chevrolet, GMC vehicle.
What Is Premium Gasoline?
Premium and regular gasoline actually share a number of qualities, including that they're both produced from crude oil and both are combustible. Their biggest difference lies in the octane level, which indicates how well it combats inappropriate fuel combustion. Most premium gas has an octane level of 90 or above. Why do some Birtle drivers choose premium over regular? It helps keep your engine cleaner, leading to less pollution and better fuel-efficiency.
What Is Regular Unleaded Gasoline?
The most common type of gas, regular unleaded gasoline is the required fuel type for most vehicles on Oak Lake streets. It is more environmentally-friendly and better for your health than gas that contains lead. The octane rating for regular unleaded gas is 87.
The Difference Between Premium and Regular Gas
While the two options may seem similar, there are a few factors that set premium and regular gas apart:
Octane Rating: The higher the octane level, the lesser the chance of engine knocking, which can damage your vehicle. Engine knocking is sometimes called pre-ignition and is less common when using premium gas.
Engine Suitability: Regular unleaded gas burns quicker than premium, making it better suited for engines with low compression ratios. Engines that have high compression ratios are better suited to premium gas.
Price: While at the pump, you've probably noticed that premium gas is more expensive than regular. It can be up to 20 – 40 cents more per litre, which can add up if you do a lot of driving in Elkhorn.
Before deciding whether premium vs. regular gas is right for you, keep the following tips in mind:
If your vehicle doesn't require premium gas, it will not boost the performance or lifespan of your vehicle.
If your vehicle does require premium gas, it shouldn't do any harm if you use regular gas. However, if you do use regular unleaded and you start to hear knocking, you should make the switch to premium.
Vehicles with turbochargers may require premium gas – you can confirm this with your owner's manual.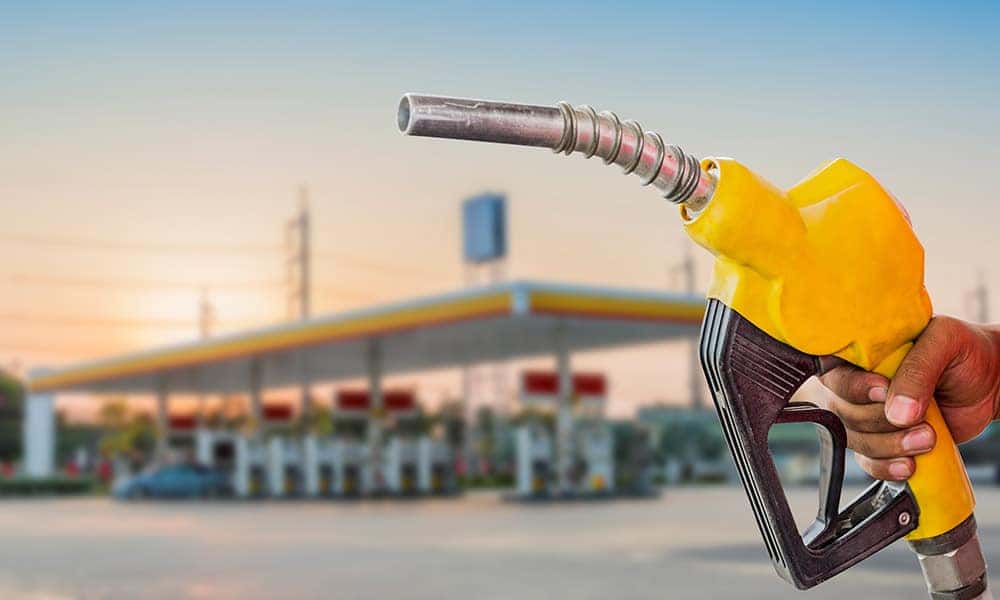 Learn More About Premium vs. Regular Gas at Virden Mainline Motors
Have lingering questions about the difference between premium and regular gas? Our service experts have the advice you need! Check out our service tips online such as what is a tire rotation, or contact us to learn more.
Learn More from Virden Mainline Motors:
The 2022 Buick Encore interior offers seating for five with tons of technology, conveniences, and style. From the adaptable layout to the available 4G LTE Wi-Fi, there's something for everyone to enjoy inside the spacious cabin. Take a closer look at the Buick Encore dimensions and cargo space with Virden Mainline Motors, and be sure to…

If you're shopping for an SUV near Virden, but you're committed to a fuel-efficient vehicle, you'll want to consider the Buick Encore. After all, the Buick Encore fuel economy numbers reach up to 9.7L/100 km in the city and 7.3L/100 km on the highway. Take a moment to learn more about Buick Encore fuel economy…

If you're shopping around Virden for a Silverado, you'll have plenty of options when it comes to cabin configurations and truck bed sizes. If you have to haul equipment, it's especially important that you review the sizes of Chevy Silverado truck beds available, as there are a number of options aside from the standard…