How Often To Change Spark Plugs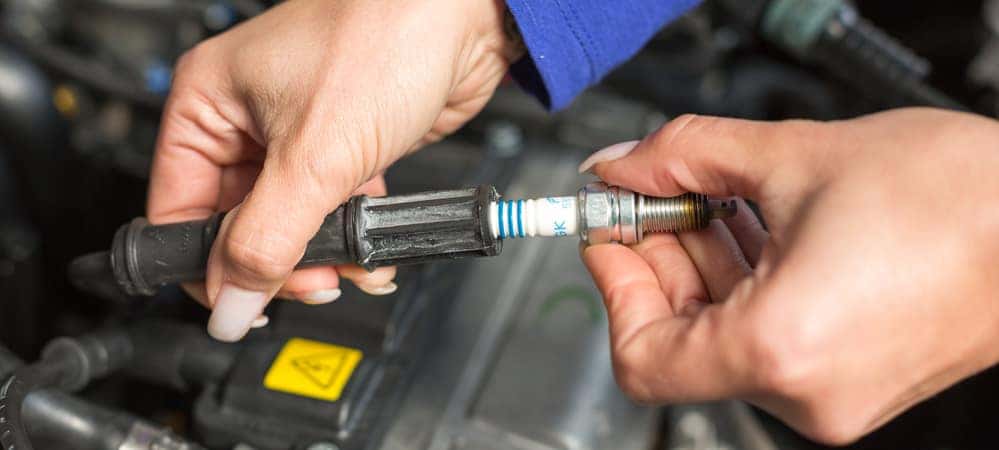 ---
---
Most auto experts recommend changing your spark plugs every 30,000 miles, but your owner's manual should provide a more exact figure. Other factors like driving habits and typical road conditions in Virden can also impact how often to change spark plugs. Read the guide below to learn the warning signs that the spark plugs in your car are past their prime and need to be replaced.
When Do I Change Spark Plugs?
As a key component of your car's ignition system, spark plugs have an important job. The ignition coil generates a voltage charge, which the spark plugs then carry to the combustion chamber. When you turn the key in your ignition, the charged combustion chamber ignites, and your engine starts. In short, your car will have trouble starting, or won't start at all, if the spark plugs are faulty. If you notice any of the following signs, it's time to schedule service so a certified technician can check if damaged spark plugs are the cause:
Engine startup failure or slow engine start
Rough noises during engine idling
Rough-sounding engine
Decreased fuel economy
Poor acceleration
Misfiring engine
Why Replace Your Spark Plugs?
Replacing your spark plugs regularly is one part of keeping your car's ignition system in great shape. A fresh set of spark plugs will deliver noticeable benefits as you drive through Birtle, including:
Improved Fuel Economy – Replacing the plug can help restore your car's fuel efficiency, since worn spark plugs can impair fuel economy by as much as 30%.
Improved Reliability – Your car runs more dependably when good spark plugs keep combustion moving smoothly.
Starting the Engine – When you start your engine for the first time with new spark plugs, you'll notice that it fires up right away!
Reduced Harmful Emissions – Fresh spark plugs can help control harmful emissions, as well as provide an mpg boost.
Rely on Virden Mainline Motors for Spark Plug Service!
Car not starting as well as it used to? Worn-out spark plugs may be to blame. An expert technician can determine whether they need to be replaced, or if there's another underlying issue. Contact our service center to learn more about crucial routine services like tire rotation, and be sure to check out our service specials for Birtle and Brandon drivers!